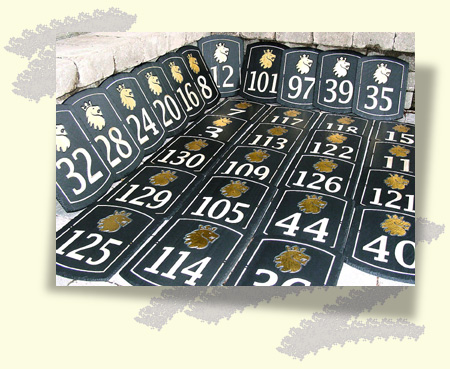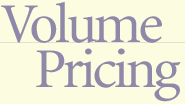 Discounts apply to our on-line products as well as custom work.
To qualify, your must order 10-100 signs. The discount will range from 5% - 25% depending on the quantity, complexity of the signs requested, and colors chosen.
We can offer value added features such as custom paint colors, 23kt gold, and inclusion of artwork and/or logos. We can work with your designer to adapt existing artwork for our carving purposes or we can work independently, frequently offering this service without additional charge.
Upon request, we can produce a sample Sign at a substantially discounted price or, depending on circumstances, no cost.
Your order will be given priority, allowing us to promise completed signs are available for shipping or pick-up in four weeks or less.
Each sign, no matter how many are ordered, are made individually by hand with uncompromising attention to detail. We guarantee that each will be unique and of the highest quality. Due to the custom nature, payment terms are 50% when the order is placed with balance due upon completion.
If you need to send us artwork and are not sure what format to send just click here.
Quotations are provided within 24 hrs. Simply e-mail us the details.
Can't wait 24 hrs. for an answer? Call us at 1-888-427-7446