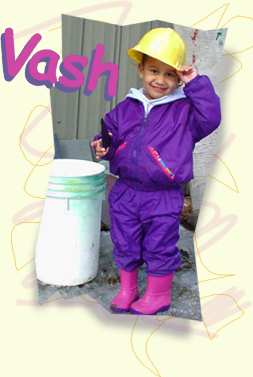 Pictured here are two of our best Miners, a brother and sister team, Ty & Vash Bromley. Ty's inability to walk is actually a plus as the 12" - 18" veins of Slate that snake underground through the permafrost are perfectly suited for crawling.
Working in tandem, Ty mines while Vash removes the waste.
Neither of these miners has yet learned to tell time which means a 20 hr. work day with a 30 minute Barney Break.
The things we do to save our customers money....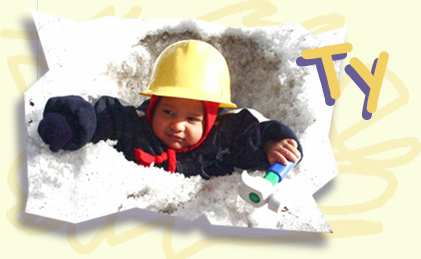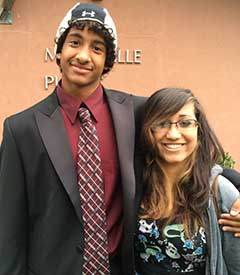 UPDATE: Kids grow up too quick. 17 yr old Artist and a 15 yrs. old, 6' 2" High School Football Star!
Copyright Signs from Above, a division of the Wolfe Island Trust Inc. All rights reserved. 1993-2015