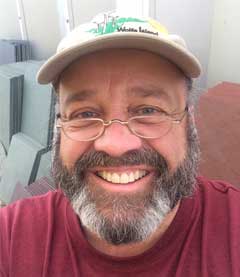 Do you remember when you were 7 years old and saw those great FREE offers on the back of the cereal box? Well, I always dreamed of getting whatever they were offering and that meant sending in a ridiculous amount of box tops or "reasonable facsimiles". After Mom explained what facsimile meant I spent most of my days and nights drawing and redrawing any number of company logos in my never ending quest to try and qualify for that great FREE stuff. After a while, probably fearing they had an obsessive compulsive on their hands, Mom and Dad enrolled me in an after school art class held in the Old (circa 1812) Ancaster Town Hall. I loved art.... as long as it had lots of lettering in it!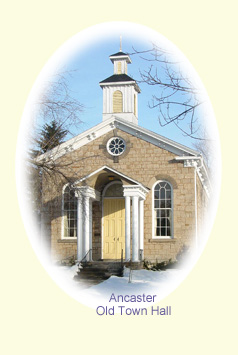 Jumping ahead 26 years to skip the less interesting stuff, I incorporated SIGNS from Above Inc. in 1993 to specialize in high quality dimensional sign work, sometimes utilizing 23kt gold, but always with an emphasis on designing with a little more flair than the other shops.
In 1994 we began experimenting with stone for a golf course project. It wasn't long before we settled on slate as the ideal material for the job. The end result was met with rave reviews and we soon found ourselves with requests from other course owners. After all, their wood signs last no more than 8 years, our stone signs NEVER rot, crack, or fall apart!
In 1995 we decided to expand into the residential market. The challenge was to take everything we learned from the golf course projects and develop a product that was affordable for the average homeowner. The result is largely what you will see in this website.
In 2006 we relocated to the largest of the Thousand Islands, Wolfe Island (pop. 1,400 increasing to 6,000 in the summer, www.wolfeisland.com). It's much closer to our quarries in Vermont and New York State, just a five minute ferry ride to the mainland. Canada is a 22 minute ride which means we are uniquely positioned to serve both markets. While living and working in an Island paradise, we still do some non-slate commercial sign work but our focus is satisfying more than 1,000 people each year that order one of our carved slate signs. The fact that many of these people order again for friends and family helps reinforce our belief that we make the finest, most unique, house, cottage, and business signs available anywhere.
Not too many people go to work each day, work with material that is already 500,000,000 years old, and know that their work could endure for millions more!
Now that's cool!!


SIGNS FROM ABOVE Inc.